10 Hottest Guys of 2010 ...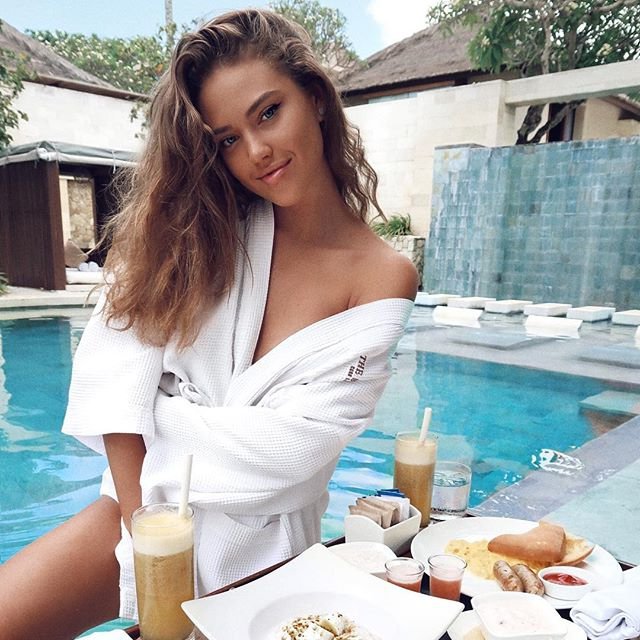 So, I know what many of you girls want to see. You want to see more hot guys. While I don't go around looking for guys – I have all I want in my husband, I know that many of you are not married, so you totally dig hot guys. Since I am always trying to focus more on what my readers want to read, I am posting a blog on 10 hottest guys of 2010. Some of you may not agree with me, but that is fine. But I am sure you can find at least one guy on here that fits your taste!
Photo Credit: WonderLandNeverLand
Give me 2 reasons WHY Channing Tatum should not be on this list! He was born on April 26, 1980. Wow, it's hard to believe that he is already 30. He's 5 years older than me. He was in Dear John, War of the Worlds, She's the Man, Public Enemies, Fighting and many more.
Photo Credit: Anna(♥) l.o.v.e//m.u.s.i.c
I don't know. I could think of many reasons why he shouldn't be listed as a hot guy, such as he's not hot, but I have heard so many girls talking about him like he is all that! So, I thought that I would please some of those Jonas fast, break a little rules on my side and post him! He was born on September 16, 1992. He is definitely too young for me!
Photo Credit: srkL
He was born on February 25, 1981. He is an Indian actor that appears in many Bollywood Films, such as one of my Favorites "Jab We Met." He is also a trained dancer. He is one of my favorites.
Photo Credit: littleredglass
Hey, I had to mention someone that has royalty! So, why not mention Prince William? He's the type of boy that every mother would love to see their daughter with. He's smart, handsome, sensitive, charming and oh yeah, he's second in line to the throne! He may have thinning hair that reminds us of his father, but he still deserves a spot on this list. What can you do about it? He's a Prince!
Photo Credit: [ البندري // ♥ QTR
How many of you here are going to tell me that Johnny Depp doesn't belong on this posting? He is one of the best actors of his generation. He stars in films such as Alice in the Wonderland (Didn't you love Hatter?), Sleepy Hollow and Pirates of the Carribean.
Photo Credit: cazieman2
Come on, you know you like him! If you do not watch Desperate Housewives or you are one yourself, then you are not going to know who Jesse Metcalfe is. I'm going to introduce you to him. He plays the hot gardener of Gabrielle. He doesn't only tend to her rose bush! In 1999 he played in Passions as Miguel Lopez-Fitzgerald. How many here liked Passions?
Photo Credit: pmboy
Oh, come on girls, you aren't going to complain about this one, are you? He plays a pretty good role in Riddick. Have any of you saw Riddick? And of course, my favorite, Fast and the Furious! Got to love guys and fast cars! Especially black Mustangs!
Photo Credit: K.F.L.
What do you think of Josh Hartnett? He is an all American movie star. He has played in films such as Pearl Harbor, Forty Days and Forty Nights and more. He is still in his 20's and it looks like he will be in many more movies for years to come.
Photo Credit: Twilgнt ♥
Ever since he starred in the Twilight stories, girls have been flocking to him. I have noticed that he has started to play in many other movies. I'm not really a big fan of him, but I am a big fan of Twilight and Edward (the image I have of him from the book is not the image of Robert). Plus, I know many girls may be disappointed if I did not list him on here.
Photo Credit: HipHop freez
Would the real Slim Shady please stand up? Eminem! He was born on October 17, 1972. He will be turning 38 years old this year (2010). I had to put him on my list as number one, because he's my favorite. I like his songs and think that he has come a long way. He is definitely a talented one. Yeah, I have heard some say that he's not talented – well, I tell you – can you rap like him? Probably not. He raps about his life, which is why many relate. He isn't all happy dory, he gives us the image of how life is for many.
So, many of you probably aren't going to agree with my list, but that is perfectly fine. We all have different tastes. Who on here would you take off of this list?
Top Photo Credit: rosiehardy
{{#comments_count}} Show Commnents ({{comments_count}}) {{/comments_count}}