10 Forbes Most Powerful Celebrities of 2010 ...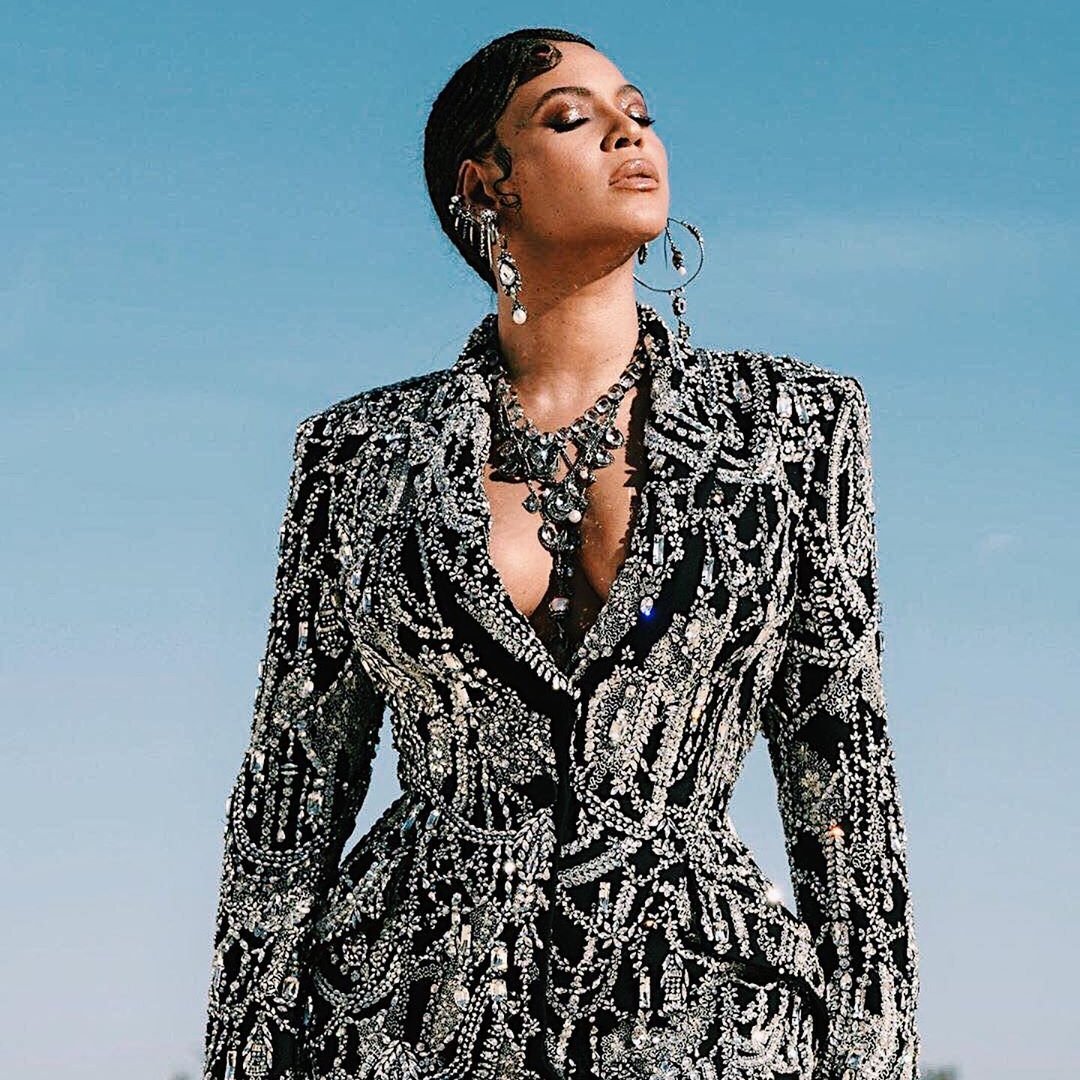 Is it just me, or does everyone get excited when Forbes release the 'Most Powerful Celebs' list?! I love seeing whose up there at the top, having a huge influence over our celeb world, and I don't mind getting a peak at their bank balance either...you'd be surprised who hit the list in 2010, though. As well as a couple of the usual, there was a lot of movement, and some brand new faces too. Here are the top ten!
Photo Credit: ycvibe
Oprah just seems to go from strength to strength, and knocking Angelina Jolie off the top spot in this years Forbes list reflects this perfectly. Not only does she earn millions ($315, to be exact!) but she's also very well 'branded'...she's got an opinion everyone always wants to here, and she manages to keep herself out of controversial situations. She's even rumoured to be launching her own TV station later this year! Oprah is one step closer to world domination...You go, girl!
Photo Credit: http://dirtywhorelebrit y.com/
Beyonce has had a lot to deal with recently, with her parents marriage breaking down publicly, but coming second on this list has to boost her mood. Not only is she one of the sexiest girls in showbiz, but she's raking in the millions too, and she's happily married to 15th place Jay-Z. What a power couple! She's also so refreshingly nice...she's down to earth, and she's never going to be stick thin. I love her!
Photo Credit: jurvetson
You'd be forgiven for not recognizing this name, although if you haven't seen his film you must have been under a rock. James was the director of amazing 3D film Avatar, which helped him to hit $210 million, and propelled him up the Forbes list. He'd previously fallen off the list, but his amazing directing abilities shot him right to the top, and I can't wait to see what great film he comes up with next. Avatar was brilliant!
Photo Credit: © Bruno Medina
This lady has made scandal and controversy work for her in amazing ways! From her great songs to her revealing and crazy outfits, she's had an amazing year, and it's hard to imagine what we were all talking about before she was on the scene. She even did an 106-date tour, and has marketing deals with Polaroid, Virgin Mobile, Monster Cable and Viva Glam, so it's not surprising she was paid $62 million!
Photo Credit: Keith Allison
Okay, Tiger hasn't had the best year. He fell from being an untouchable global sports star to being ripped apart by the press after his affairs were revealed, and losing deals with Accenture, AT&T and Pepsi probably didn't soften the blow. He managed to come back, though, becoming the highest paid sportsman in the world again with new deals from Nike, Electronic Arts and Upper Deck. And even if his golf-course-design business has suffered in the recession, he pulled in $105 million. Well, he can't complain!
Photo Credit: Melissa;;
Out of America, Britney seems to have dropped off the face of the Earth, only appearing occasionally to announce a new child or boyfriend. Inside, however, she's been rebuilding her career at a surprising rate! She played a 98 day tour last year, and has signed new deals with Elizabeth Arden and Candies, which mean she is far from leaving the celebrity spotlight for good.
Photo Credit: Carrie Musgrave | Livebabylive.com
U2 launched a massive world tour in 2009, which bought in $311 million in box office tickets. Wow! Each stop adds a reported $10 million to that amount, and with the heavy merchandise sales, radio plays and a back catalog which still has strong sales, and it's no wonder they are the highest earning band on the planet.
Photo Credit: Pulicciano
Sandra made a fortune from great films this year...namely The Proposal and The Blind Side, and even won a well deserved Oscar...it's no real surprise that she's had a great year financially, and now has $56 million. She's the highest paid actress! It wasn't a fantastic year personally, however, with her husband Jesse James being caught cheating, and the media onslaught that ensued afterwards. She bounced back, though, and has now announced that she has adopted a child. Go Sandra!
Photo Credit: pbradyart
Johnny had a great year, after the success of his 'Mad Hatter' role in Tim Burton hit 'Alice in Wonderland'. The Disney film grossed $1 billion at box office, and made Depp the only actor to ever headline two $1 billion dollar films...what an achievement! He's also got a great role in 'The Tourist', co starring Angelina Jolie, which is sure to be another huge hit.
Photo Credit: rISO3D
Madonna is one of those celebrities who never goes away, and this year was no different. The 52 year old's latest tour bought in $6 million a night, and $138 million overall. Wow! She also appeared in Fox programme Glee, and the coverage boosted her sales too. Not to mention the new clothing range she is setting up with daughter Lourdes. She's showing no signs of slowing down!
I love this list. Not only is it great for seeing who did what this year, but it's also very female-dominated...there is no better inspiration for girl power! And the celebs who didn't quite make it into the top ten, like music mogul Simon Cowell and new singer Taylor Swift...well, they've got a whole year to rake in some more points. I can't wait to see next years list! Make sure you let me know who you thought would be up there...I can't believe there are no footballers, and no Angelina Jolie!
Top Photo Credit: USA TODAY
{{#comments_count}} Show Commnents ({{comments_count}}) {{/comments_count}}