While trends will come and go with the seasons, there are some things that are permanently in style, and investing in key pieces is a great way to update your wardrobe in a cost effective yet stylish way. I love mixing my capsule classic pieces with high fashion pieces! I've been hunting out the best classic buys of 2010, and here are my favourites...
---
1

Tinted Moisturizer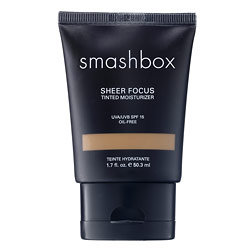 Price: $30 at sephora.com
Tinted moisturizer is huge this Season, so don't be seen without it. I love this Smashbox version, which has the perfect tone for my pale skin, but the Laura Mercier versions are very popular too. As well as keeping your skin in great condition, the moisturizers contain revolutionary technology which makes your skin look oh-so-radiant..it really is an effortless way to update your look!
---
2

Cleanser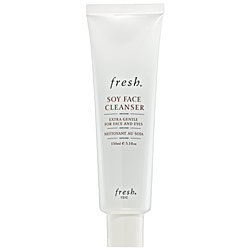 Price: $15 at sephora.com
Fresh's Soy Face Cleanser really took off this year, and is now the must have cleanser for keeping your skin looking great! Not only is it extra gentle, but it's also fragrance free, and it's safe for use on the eyes too. It removes all make up and impurities, without leaving behind any residue, and contains soybean extract which has amazing skin benefits. It's not to be missed!
---
3

Big Mascara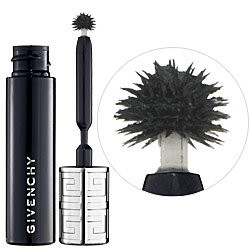 Price: $29 at sephora.com
Lashes are big this Season, so it makes sense that mascaras are big too! This Givenchy mascara is a huge hit with fashion magazines, and it's not hard to see why. The odd shaped brush gives volume, height and definition, and gives deep colour too! There's also a great Max Factor mascara called Masterpiece that gives fantastic lashes. Whichever is your favourite, wear your lashes loud!
---
4

Highlighter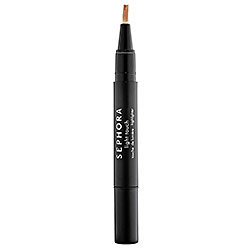 Price: $12 at sephora.com
Highlighters are big this year, thanks to the use of technology which means they easily blend into skin and highlight, rather than never looking entirely natural like they used too. Be careful to choose a shade close to your natural shade, but not your natural shade, and use it sparingly to highlight areas of your face, or your shoulderblades. If you buy a cute pen like this Sephora one, you can even carry it in your handbag!
---
5

Shea Butter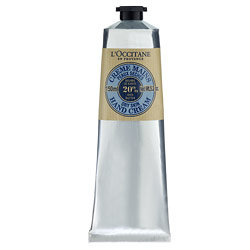 Price: $1o at sephora.com
This shea butter hand cream has been selling out everywhere! It feels so luxurious to apply, all thick and creamy, but is easily absorbed and doesn't leave your hands feeling sticky. It has the amazing smell of honey, almond and coconut, and I love the bottle! It's brilliant...a beautymust have for 2010 and beyond!
---
6

Anti Ageing Treatments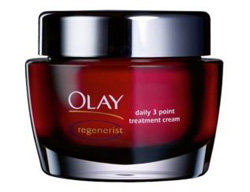 Price: $50 at boots.com
Anti-ageing treatments just got clever! I love this Olay 3 point treatment, which is designed to target your eyes, jawline and neck to keep you looking radiant and youthful. It can be used day or night, and is easily rubbed in to produce noticeably-younger skinner! It makes you feel fantastic, too. What a classic!
7

Bristle Brush

Price: $95 at sephora.com
Hairdressers finally confirmed the best type of brush...a bristle brush! This classic styled wooden brush protects the hair, and stimulates the scalp to promote growth. I love the stylings on this one, which mean it's pretty enough for any dressing table!
---
8

Skin Protection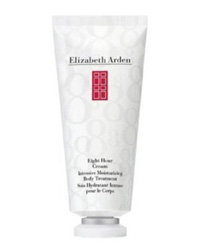 Price: $40 at boots.com
This started to gain popularity in 2009, but in 2010, no one has an excuse to not be using it! You need just a tiny amount to soothe dry skin, and it'll make you feel pampered...it's a luxurious formula! You can get a gift set containing all of them, or by the original cream, a body treatment version and a hand version separately. It's great for presents!
---
9

Jessica Nails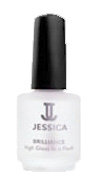 Price: $15 at jessica-nails.co.uk
Everyone loves to paint their nails, but chipped nail polish just won't cut it anymore. Want an easy solution? This great 'Brilliance' formula will not only protect nails from chipping and make them stronger, but it also revitalizes the colour underneath it, which is perfect for mid-week if you haven't got time to reapply! I can't remember how I ever managed without it...
---
10

Dramatic Nails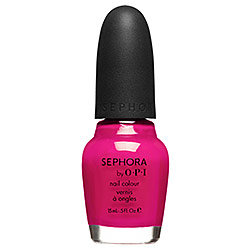 Price: $5 at sephora.com
Keeping the above in mind, 2010 calls for dramatic nails...whether you go for deep, vivid colours, pastels or neons, it looks amazing! If you are brave enough, try painting a deep red on one finger, and a neon on the next. The pattern will look amazing, and the contrast is stunning!
I've invested in all these great items, which are sure to make me feel pampered and pretty for the rest of 2010. I love using them! Have you found a classic beauty buy for 2010, or do you think you can predict what will be huge next year? Please let me know!
Top Photo Credit: Derek Cooper Photography
---
Comments
Popular
Related
Recent