Buying gifts for guys can be tough. Especially if you spent your entire holiday shopping budget on your mom, friends, and sister, maybe on something little for yourself. Now what are you going to buy for your brother, your father, and that guy from the office you drew for Secret Santa? No worries! Here's my top ten list of inexpensive gifts you can buy for any guy on your list. Some of these might work for your boyfriend, too! All of these are less than $20, so grab your debit card and hang on tight!
---
1

"Maybe This Christmas Tree" CD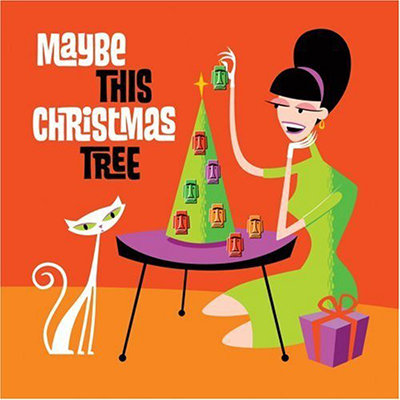 Price: $8.99 at amazon.com
If your brother or that guy at work is into music, then give him a gift of holiday cheer! This CD is fantastic, with holiday hits by various popular artists, like Death Cab for Cutie, Ivy, Copeland, and the Raveonettes. Not sure if he'll like it? You can listen to samples of each track at amazon.com. Also check out the first two "Maybe This Christmas" CDs… both are wonderful!
---
2

Marc Jacobs USB Hub Cassette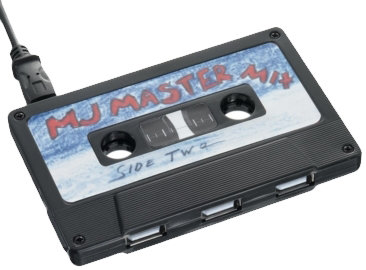 Price: $15.00 at marcjacobs.com
If you use a computer (who nowadays doesn't?) then you know the tangled mess that USB cables can become, and the hassle it is t plug things in. But a USB hub is ugly, boring, usually silver. Not this one! It's ultra-cool in a very 1980's retro way. It looks like a cassette tape, with three USB ports. It's available is four radical, totally awesome designs. Don't choose the third design, unless it's for your boyfriend — it's covered in little hearts…
---
3

AE Convertible Gloves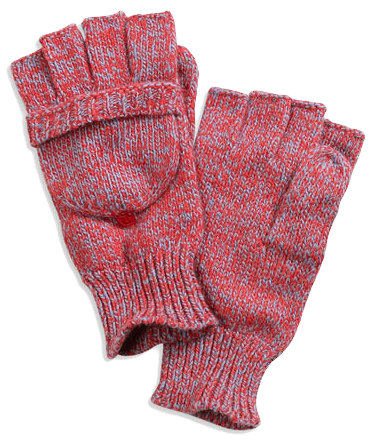 Price: $19.50 at ae.com
I would give these to either of my three brothers in a snap. They're made of a toasty warm wool/nylon blend and are actually convertible gloves. Convertible? Yes! The mitten top snaps back to reveal convenient fingertip-less gloves. They're available in oatmeal and heather (cream and grey) or red and heather (red and grey). They're also cozy warm and feature a grey American Eagle logo.
---
4

"the Hangover" DVD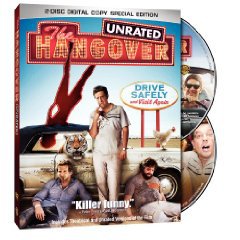 Price: $19.99 at amazon.com
This would be perfect for a close male friend or your over-eighteen brother or brother-in-law! Starring Bradley Cooper and Ed Helms, this comedy was a smash hit in theaters, especially with guys! It's the story of a bachelor party gone hilariously wrong — their drinks are laced with date-rape drugs, and when they all wake up the next morning, none of them can remember a thing about the night before, and the groom-to-be is missing. It's so raunchy, but so funny, your brother is almost certain to love it, and to guffaw through the entire thing.
---
5

Dübrek Stylophone™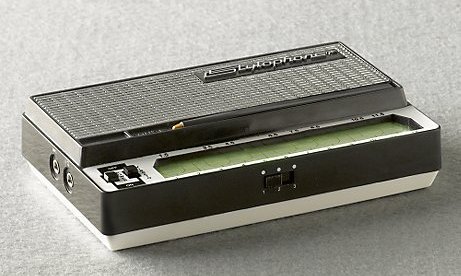 Price: $19.99 at restorationhardware.com
If the man on your list is into making music, then this is the perfect gift for him! The Stylophone was invented in 1967 and made famous by David Bowie's "Space Oddity." Now it's been updated with two cool new sounds, volume control, a headphone or amp output, and an input for his iPod, so he can jam along with his favorite tunes. It requires two AA batteries, so be sure to pick up some of those, too.
---
6

Bedford Photo Frame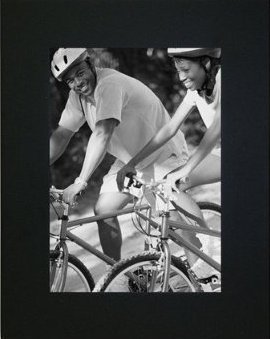 Price: $12.99 – 14.99 at target.com
This gift is perfect for your father or grandfather! Buy a nice photo frame, and fill it with a photo of the two of you together. It doesn't have to be recent, either! Be sure to include a hand-written, heart-felt message about the event at which the photo was taken, or just a memory or special message you want to share. Guaranteed to make even the toughest manly-man relative to shed a few tears.
---
7

Marc Jacobs Skull Necklace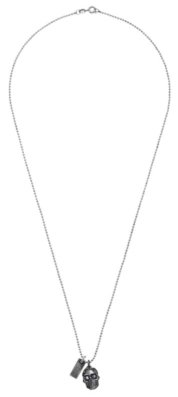 Price: $10 at marcjacobs.com
If your brother/cousin/nephew is a scene kid, or slightly Goth, or works at Hot Topic, then this is the gift for him! It's brass-plated and features a skull pendant and a tiny Marc Jacobs signature tag. This, and a black eyeliner and a pair of your old skinny jeans, and he'll be giddy with delight. He won't crack a smile, or even take out his headphones, but he'll be happy, trust me. Check out the watch bracelet for $12, too.
---
8

"Rock is Dead and Paper Killed It" T-Shirt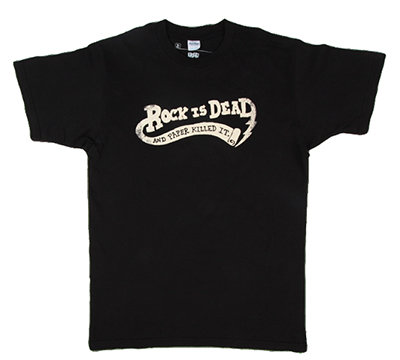 Price: $10 at typetees.threadless.com
Threadless.com has been one of my favorite online shops forever. If you don't think this t-shirt expresses your brother, or co-worker, then there are literally thousands more, all cool, or funny, or hilarious, or meaningful. This one was designed by Rob McFadden. Threadless.com also sells shirts in women's and children's sizes, in case you find a shirt you just have to have, too!
---
9

"Keep Calm and Carry on" Parody Farty Lites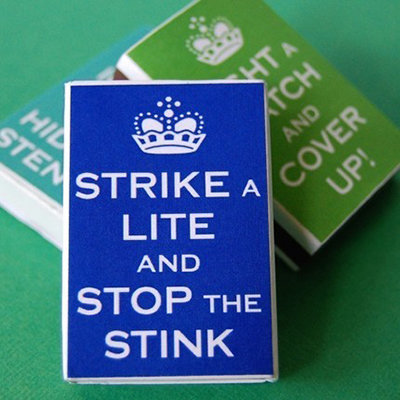 Price: $4.75 at etsy.com
I mean, REALLY. So foul! If your brother/father or whomever loves bathroom humor, this couldn't be better. They're matches in clever little boxes that parody the "Keep Calm and Carry On" posters from World War II-era Britain. The boxes read "Strike a Light and Stop the Stink," "Ignite Stick and Stop the Stench" and "Light a Match and Cover up." There are other designs as well, but this set will do…
---
10

GameStop Plush Bunny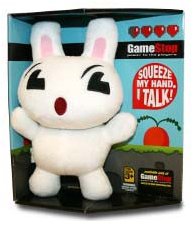 Price: $9.99 at gamestop.com
If you've seen the TV commercials, you know how funny this bunny is! He may look cute and fuzzy, but when he gets frustrated, he lets loose with language worthy of a sailor! If the man on your list likes video games, then this would be great for him. The bunny is eight inches tall, and says three phrases when you squeeze his plushy paw: "Any game with a chainsaw… just plain rocks," "Leveling up is overrated," and "You know what's awesome? Explosions, that's what!"
So many gifts for so many men! What are you waiting for? Christmas is only days away, and all of these gifts are sure to delight the men on your list: grandfathers, uncles, brothers, cousins, co-workers, the guy at the coffee shop. Which do you like best? Which do you plan to give, and to whom? Please let me know!
Photo Credit: flickr.com
We are now on Twitter! Feel free to interact with us over at our page
More
Comments
Popular
Recent